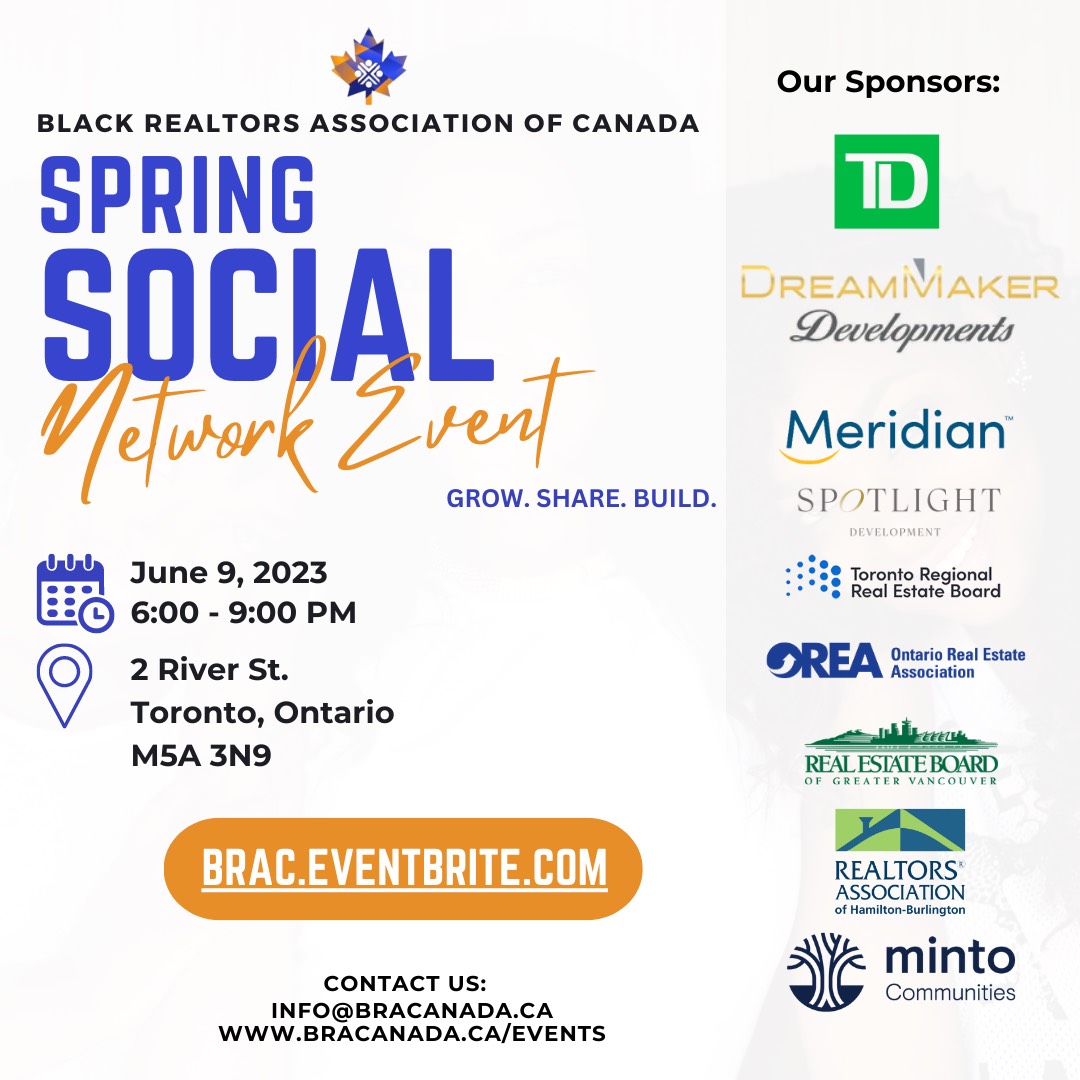 BRAC's Inaugural Spring Social
June 9, 2023
Join us for an evening of networking with stimulating conversations, insightful presentations, and valuable connections at the Black Reators® Association of Canada's (BRAC) inaugural Spring Social. The event will take place on June 9th, 2023, and is an exclusive opportunity for real estate professionals and businesses in related fields to network and collaborate.
BRAC is a national non-profit organization that is committed to empowering black real estate professionals in the industry through mentorship, networking, and education. This event is designed to connect like-minded individuals and foster a community of collaboration and growth within the industry.
For more information on the BRAC Spring Social, sponsorship or vendor opportunities, or to register for the event, please contact us at info@bracanada.ca.